If you're an independent merchant or a crafter interested in increasing online sales, good product photography is a must. Here's an easy (and cheap!) do-it-yourself lightbox that makes it a snap to take great product shots:
(Re-posted with permission from TheStyleSample.com)
I decided to try my hand at building my own bootleg lightbox. It was pretty simple, and I had most of what I needed just laying around the house:
1. Find a box. Cut holes in it.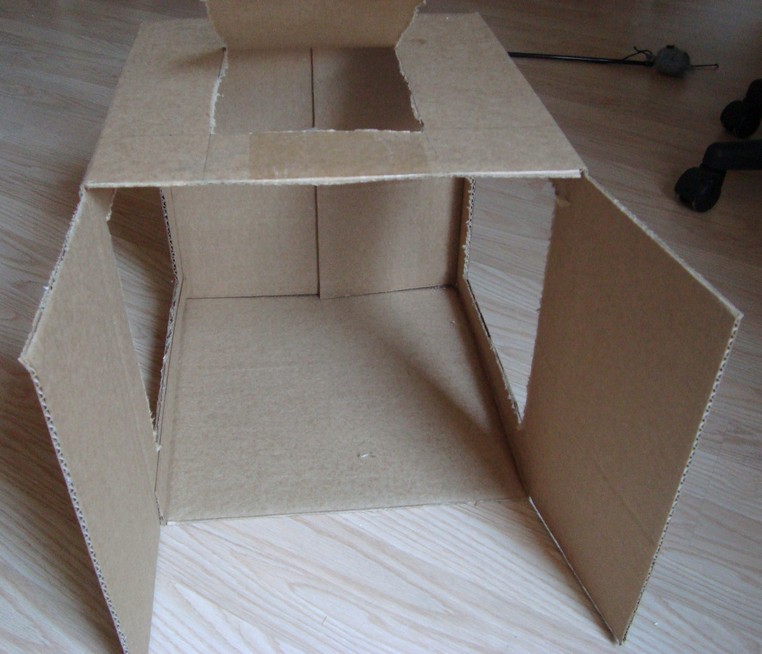 I used scissors (an X-acto knife probably would have worked better) to cut out opposite sides of an old shipping box and a smaller "flip up" opening on top–all the better to take overhead shots with, my dear.
2. Cover the large cutouts with something translucent.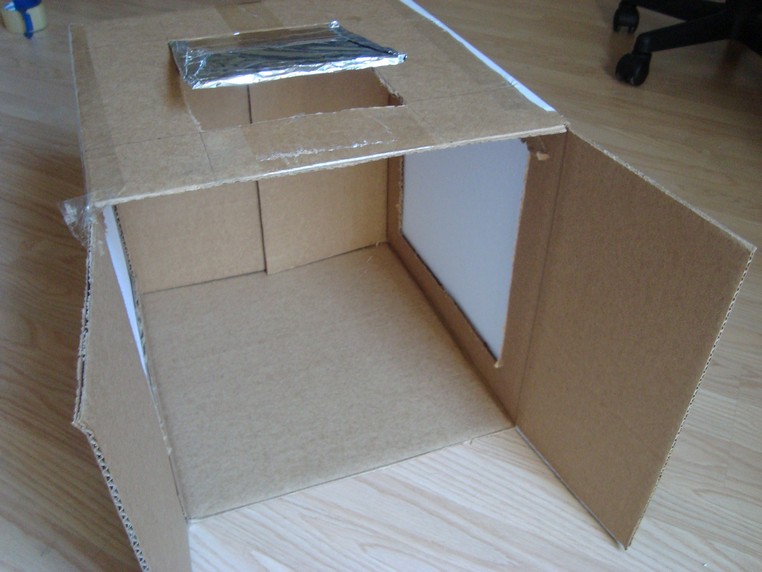 I used some white muslin from the time I thought I'd create my own patterns (ha!), and taped it to the box with packing tape. Be sure to pull the material tightly before securing it to the box! You could also use white paper or a different type of sheer-ish material.
3. Cover the inside of the top of the box with white paper.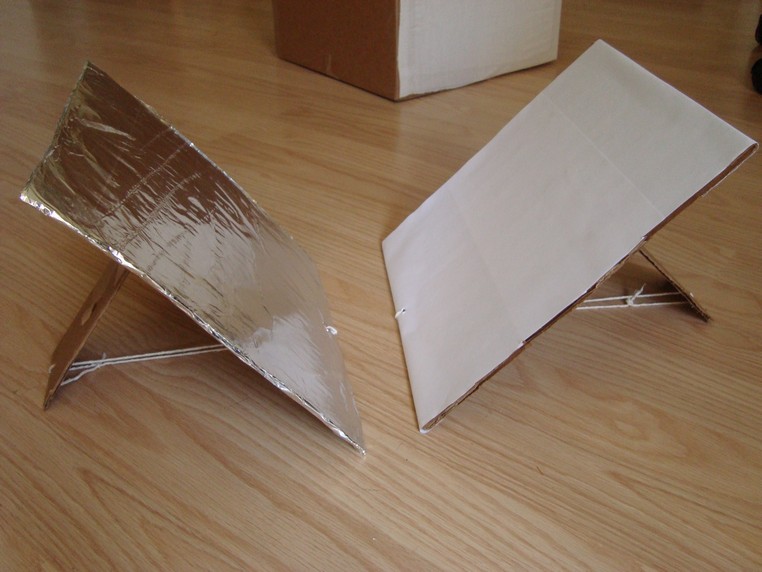 I glued plain ol' printer paper to the inside top of the box with a glue stick, and covered the inside-facing portion of the "flip up" opening with aluminum foil to encourage light reflection. For giggles, I also created two small "reflectors" using paper, foil, and the leftover cardboard cutouts.
4. Tape a piece of white posterboard inside for the backdrop.
I got a large piece of posterboard at CVS for 99 cents and taped it to the inside of the back of the box. It naturally curves down to the bottom, resulting in a seamless background.
5. Light it up!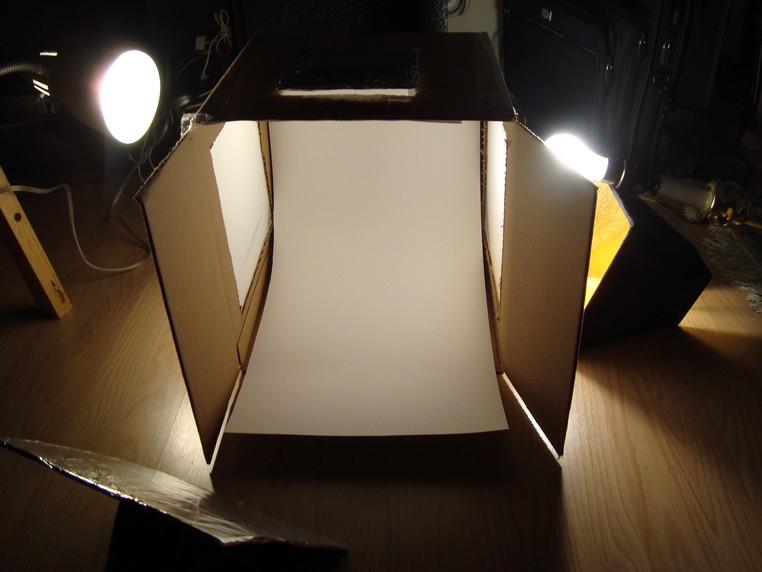 The 'hood hardware store closed early (go figure), so all I had available were two desk lamps. No matter! These lights were free and seemed to work pretty well.
Results
I tested the setup by putting my camera on the macro setting and taking pictures of small jewelry and cosmetics items. The results:
They turned out pretty well! A few required simple color and exposure adjustments, nothing too elaborate. These images could easily be used to sell crafts and jewelry on etsy or small items on eBay, or turned into simple business cards: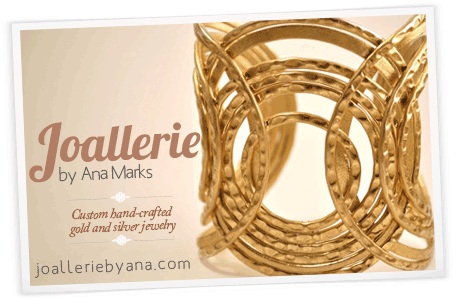 You could also use the photos to display your merchandise on your website or blog, all for a total cost of $o.99. Not a bad project!